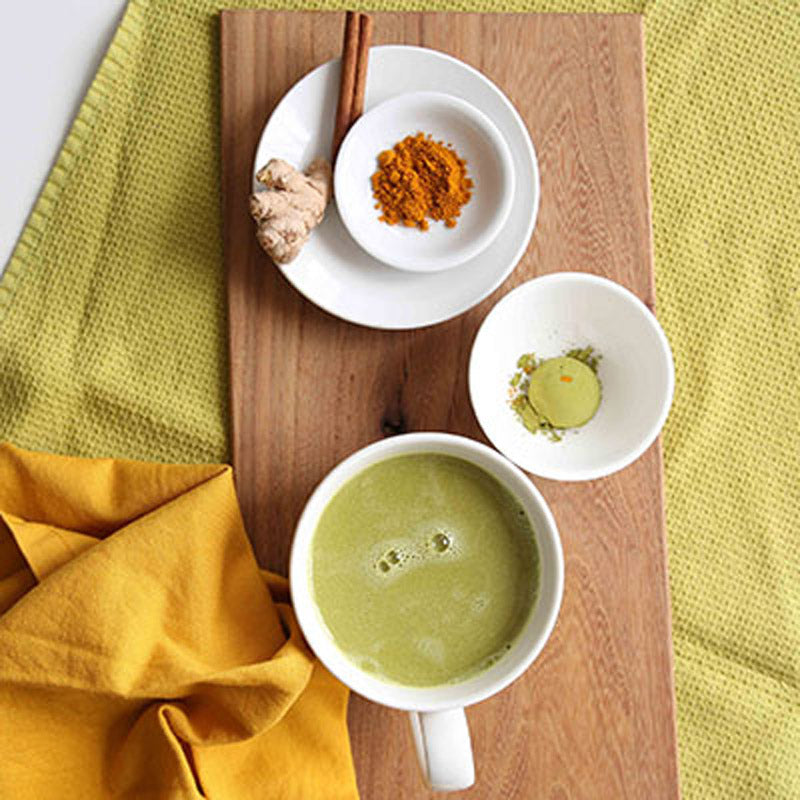 Makes 1 drink.

Ingredients:
1 teaspoon Mighty Leaf Tea Organic Spiced Turmeric Matcha
¼ cup water
1 ¼ cup whole milk
1 teaspoon honey

Directions
Whisk the matcha into 175°F water until combined. Warm the milk on the stovetop. Pour in the matcha. Whisk in the honey. Pour and serve.

Photo and recipe by Annelies Zijderveld, author of Steeped: Recipes Infused with Tea.