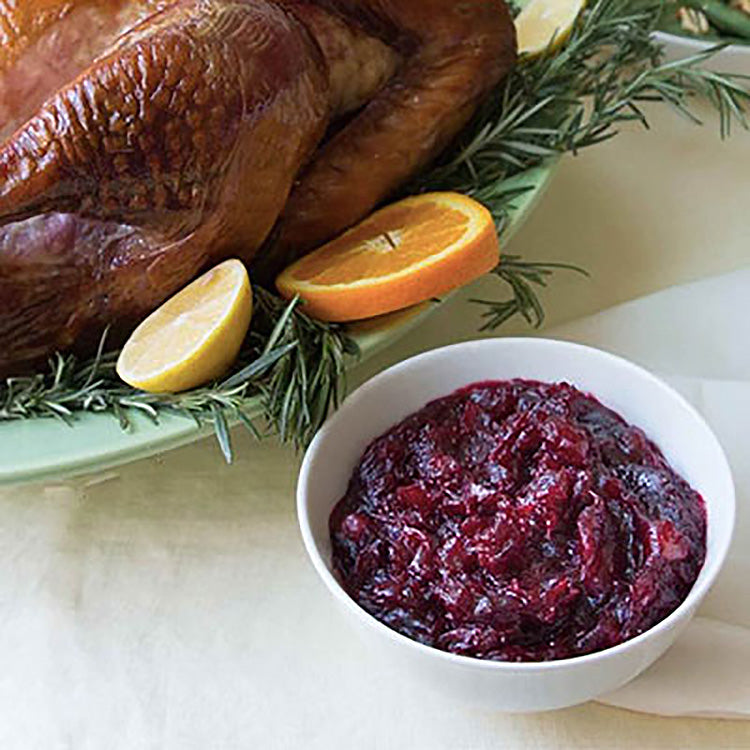 Infused with our Orange Blossom black tea, this homemade Cranberry Sauce recipe has just the right balance of sweet, tart and fresh for the season.
Makes 1 cup
Ingredients:
2 Mighty Leaf Orange Blossom tea bags
2 cups fresh or frozen cranberries
½ cup granulated sugar
1 teaspoon orange zest
Directions:
Brew the Orange Blossom tea bags in ¼ cup of almost boiling water for 4 minutes. Remove the tea pouches. Cook the cranberries, brewed tea, sugar, and orange zest over medium-highheat for 5 to 7 minutes or until most of the liquid cooks out and the cranberries loosen. Stir constantly with a long-handled wooden spoon, pressing gently on the cranberries during the final minute of cooking.
*Recipe and Photo by Annelies Zijderveld, author of Steeped: Recipes Infused with Tea.